Overview
Kodaikanal is a city in the hills of the Dindigul district in the state of Tamil Nadu, India. Its name in the Tamil language means "The Gift of the Forest". Kodaikanal is referred to as the "Queen of Hill stations" and has a long history as a retreat and popular tourist destination.
The word Kodaikanal is an amalgamation of two words: kodai and kanal. The Tamil language has at least four possible interpretations of the name Kodaikanal. By pronouncing the first syllable of Kodaikanal with a long Tamil 'O', as in koe-dei, it means "summer", whilst the final two syllables kanal can mean "to see", rendering Kodaikanal as a "place to see in summer". Kodaikanal is a summer forest, and it is a place that the first missionaries used as a refuge to escape the overbearing and mosquito-ridden heat of the plains ? a place that they would have counted on seeing in the summer.
Experiences
Kodaikanal Lake
Kodaikanal Lake, also known as Kodai Lake is a manmade lake. . Sir Vere Henry Levinge, the then Collector of Madurai, was instrumental in creating the lake in 1863.
Distance: 2.00 km(s)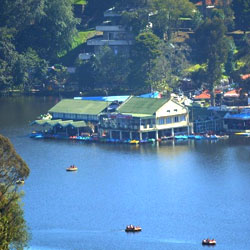 Silver Cascade Falls
Silver Cascade, 8 kilometres (5.0 mi) from Kodaikanal at a wide bend in the long and winding Laws Ghat Road, at altitude 1,800 metres (5,900 ft), is a 55-metre (180 ft) waterfall formed from the outflow of Kodaikanal Lake.
Distance: 6.40 km(s)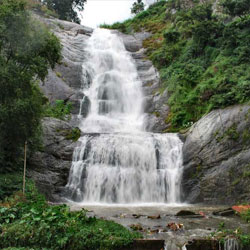 Pillar Rocks Viewpoint
Popular cliffside destination offering sweeping views of the mountains & unique pillar-shaped rocks.
Distance: 12.30 km(s)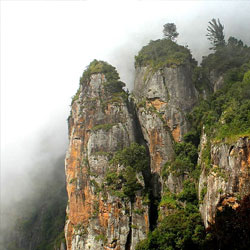 Coakers Walk
A short walk amidst the exquisite mountains and valleys of Kodaikanal, Coakers Walk is a simple escape into the quaint landscape of the beautiful and refreshing surroundings of the city.
Distance: 0.65 km(s)