Vinayaga by Poppys Rameswaram
Experiences
Agni Tirtham
Agni Tirtham is one of the Tirthas of Rameswaram.. The beach to the east of Ramanathaswamy Temple is known by this name. This Tirtham is one of the most visited Tirthams of Rameswaram for a holy bath.
Distance: 2.00 km(s)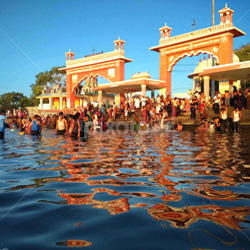 Dhanushkodi Beach
Dhanushkodi Beach lies on the tip of the Rameswaram island. On this beach, the Bay of Bengal and the Indian Ocean merge and is known as Arichal Munai in Tamil. The Dhanushkodi Beach attracted thousands of tourists each day.
Distance: 10.00 km(s)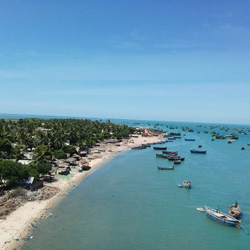 Pamban Bridge
Pamban Bridge is a railway bridge which connects the town of Rameswaram on the Pamban Island to mainland India. Opened on 24 February 1914, it was India's first sea bridge, and was the longest sea bridge in India until the opening of the Bandra-Worli Sea Link in 2010.
Distance: 13.00 km(s)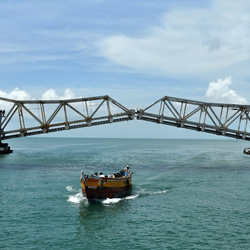 Ramanathaswamy Temple
The temple is one of the most famous pilgrimage sites and has several historical references about it. The Maratha kings who ruled Thanjavur established chatrams or rest houses throughout Mayiladuthurai and Rameswaram between 1745 and 1837 CE and donated them to the temple.
Distance: 1.00 km(s)