Vinayaga by Poppys Kumbakonam
Experiences
Airavatesvara Temple
The Airavatesvarar temple is one among a cluster of eighteen medieval era large Hindu temples in the Kumbakonam area. The temple is dedicated to Shiva.
Distance: 5.00 km(s)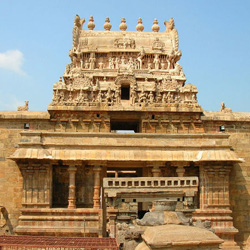 Mahalingeswarar Temple
Mahalingeswaraswamy Temple, Thiruvidaimarudur is a Hindu temple dedicated to the deity Shiva, located in Tiruvidaimaruthur, a village in the South Indian state of Tamil Nadu. It is significant to the Hindu sect of Saivism as one of the seven major Shiva temples
Distance: 9.00 km(s)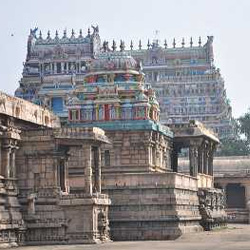 Mahamaham Tank
Mahamaham Tank is a huge temple tank located in Kumbakonam. It is considered to be the foremost and one of the largest temple tanks in Tamil Nadu. The Masimaham festival held in the tank has 100,000 visitors and the 12 year Mahamaham festival has close to 2 million visitors.
Distance: 2.00 km(s)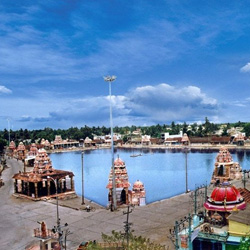 Sarangapani Temple
Sarangapani Temple is a Hindu temple dedicated to Vishnu, located in Kumbakonam. It is one of the Divya Desams, the 108 temples of Vishnu revered in Nalayira Divya Prabandham by the 12 poet saints, or Alwars.
Distance: 3.00 km(s)